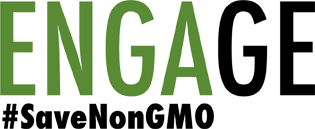 ENGA-GE: For a Strict Regulation of all New GMOs
As part of the legislative process the EU Commission launched an impact assessment (IA) for New Genomic Techniques (NGTs), in April 2022. Stakeholders affected by the envisaged new GMO legislation are invited to comment on the future regulation (or possible de-regulation of NGTs) during a 12-week consultation period (until 22 July 2022).
This is a step along the road to possible de-regulation of New GMOs. On the basis of an IA the EC decides whether to submit a new legislative proposal (or not) and its content.
In its landmark judgment in July 2018 the European Court of Justice (ECJ) ruled that new GMOs (produced with techniques like CRISPR/Cas) have to be regulated in the same manner as old GMOs - that is they are subject to the current EU GMO legislation. In accordance with the precautionary principle they must undergo environmental and food safety risk assessments before receiving permission to enter the EU market. Their producers must provide detection methods, economic operators must ensure traceability throughout the entire value chain, and authorities are responsible for effective monitoring methods. GMO labelling is compulsory for genetically engineered feed and food.
Contradicting the ECJ's judgment (and thus giving in to massive lobby pressure), the EU Commission announced in April 2021 that the current EU GMO legislation is "no longer fit for purpose." Consequently, the EC "will aim at a proportionate regulatory oversight for the relevant plant products by adapting, as warranted by the future impact assessment, the risk assessment and authorisation procedures and the labelling/traceability requirements."
The recently published consultation for an Impact Assessment is clearly biased – in terms of false claims, the questions posed and the lack of space and options for responses. It is clear that the EC is striving to lower or even abolish food safety assessment and transparency standards for most new GMOs.
Active and wide-scale participation of conventional and organic Non-GMO food producers and marketers is vital. The more companies from the food and feed sector pro-actively speak out in favour of strict regulation of new GMOs, the more powerful the signal to the EC, member states and the European Parliament - as political decision makers on this issue - will be. The Non-GMO sector will need to actively stand up for its business interests!
The Non-GMO sector should take part in the consultation in order to:
protect its freedom to conduct Non-GMO business;
avoid disrupting the booming conventional and organic Non-GMO markets, which are widely seen as strong markets of the future;
meet consumer expectations for Non-GMO food