Milestone Non-GMO celebrations in Austria, as consumers continue to solidly back GMO-free food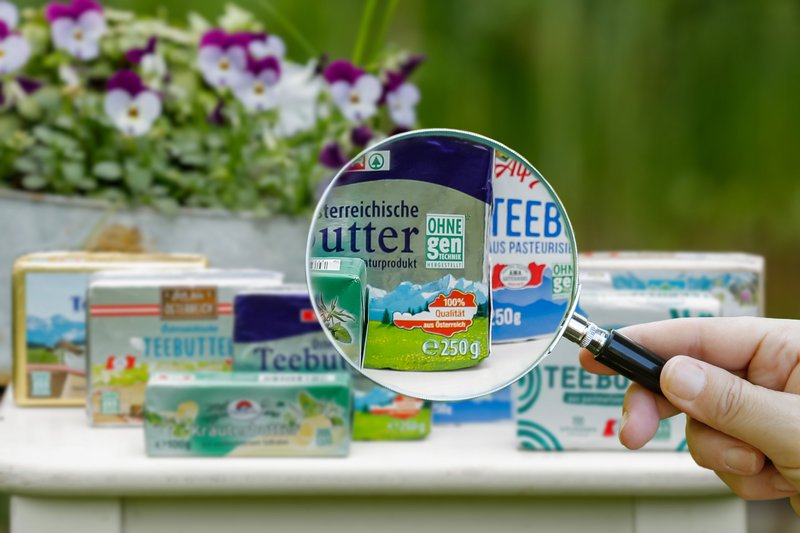 In the run up to the GMO-free weeks 2022 in Austria's supermarkets (13-25 June), ARGE Gentechnik-frei - Europe's first and most successful platform for the certification and labelling of GMO-free food - has released new market research report confirming that GMO-free foods and agricultural products are enjoying continued popularity among Austrian consumers: GMO-free production is one of the most important motives for consumers when purchasing food.
This June also marks 25 years after the successful Austrian referendum against the use of GMOs in food and agriculture (April 1997), as well as the founding of ARGE Gentechnik-frei, in June 1997. As part of the celebrations around the 25th anniversary of Non-GMO in Austria, all major Austrian supermarkets have a two-week promotion for the whole portfolio of Non-GMO specialities on their shelves. During the "GMO-free weeks 2022" they will display comprehensive consumer information about the advantages and quality aspects of Non-GMO production and run special offers. The GMO-free weeks are already taking place for the third time – supported by the whole Austrian retail sector.
The market research, commissioned by ARGE Gentechnik-frei from marketagent.com in the run-up to the "GMO-free Weeks 2022" clearly shows that GMO-free production plays a key role in the purchase decision of Austrian consumers, establishing GMO-free food production as a leading quality standard.
Key findings of the research include:
- For 83.1% of respondents, GMO-free is an important or very important aspect when purchasing food.
- 81.1% consider the label "Produced without genetic engineering" to be credible or very credible.
- 71.4% of those asked are ready to pay higher prices for certified GMO-free food.
- GMO-free production is particularly important to consumers with regards to fresh meat (62.1%), milk & dairy products (56.8%), fruit & vegetables (55.2%), eggs (54.2%), sausages (50.5%), fish & seafood (45.7%) and bread & bakery products (44.6%).
To find out more read the full research here.
For more information about the "GMO-free weeks 2022" and ARGE Gentechnik-frei see its website here.